Instructions to Install Karel
Install the Karel Microworld
Let's get the Karel Microworld installed on your Windows or Macintosh computer in three simple steps so that we can begin the lesson!
Step 1
The Karel program was built using a programming language called Java. In order for the program to run, you first need to install this specific version of the JDK (Java Development Kit). This will allow your computer to interpret and run Java applications like Karel!
Windows Users
To ensure that the Karel microworld runs properly, please verify whether you are running on a 32-bit or 64-bit system. If you are unsure, instructions to find out are outlined in this article.
Macintosh Users
---
Step 2
Lastly, we need to download the Karel program! Download the .zip file and unzip it by double clicking the file. A folder will be inside named JSKarel. Put the folder in a safe place such as your documents folder or even on your desktop.
Inside the folder you will find two things:
JSKarel.jar (This is the main Karel application)
A folder named examples which contains a bunch of Karel worlds with files that have extensions .k and .w
Next, download the Karel program for either Windows or Macintosh!
⚠️ ATTENTION MAC USERS ⚠️
Depending on the version os Mac OS you are using, you may be required to allow the Karel app to be run on your machine as it may be labeled as an "unidentified developer". If you get this, simple do the following:
Open your System Preferences.
Click on Security & Privacy.
Make sure you're in the General tab at the top.
You will see a button that says Open Anyway in the bottom right of the window (see image below).
Click it, enter your computer's password, and it should work!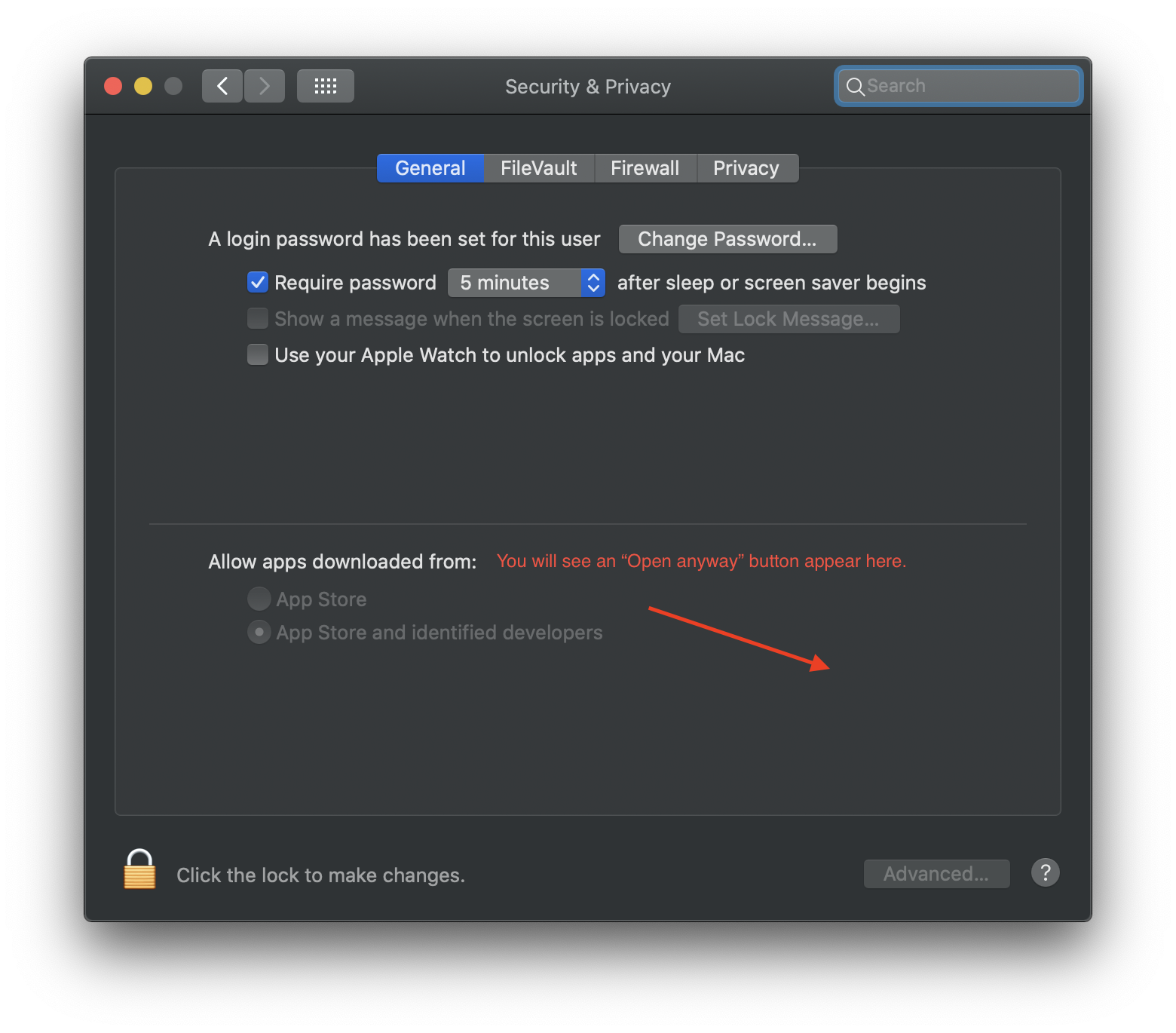 ---
Step 3
Verify that the Karel program is working and the JDK was successfully installed by double clicking the file JSKarel.jar.
If everything went well, you should see a screen like this! 🎉